DWI & Criminal
Defense Attorneys
in Kerrville, Texas
Danford Law Firm provides best-in-class representation to clients across the Hill Country. With a deep knowledge of local courts and custom strategies that deliver results, our attorneys fight for the second chance you need to move forward.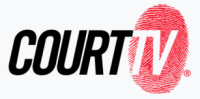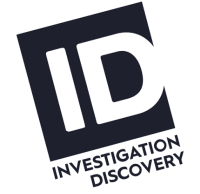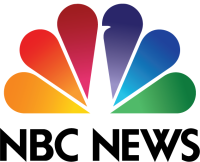 THE DANFORD DIFFERENCE
Unmatched Experience. Unparalleled Results.
We focus on DWI & Criminal Defense, backed by attorney Harold J. Danford's almost 30 years of experience as a prosecutor, defense attorney, law enforcement agency director, and city judge. Our extensive experience allows us to skillfully navigate the legal landscape to get the best possible outcome for our clients. We stand by our record of success in cases of all types and levels of complexity.
We are the go-to law firm for judges, attorneys, and other professionals. Why? Because we're fearless in the face of adversity.
Here, you're not just another case. You're part of our team.
You're not a case number—you're an individual, and we'll treat you as such. Our client-centric approach puts you above all else. Unlike most firms, we carefully limit the number of cases we accept in order to give each client our full attention. We'll listen to your story, understand your needs, and advocate for the outcome your case requires.
FIGHT FOR YOUR RIGHTS & YOUR FUTURE
HAROLD J. DANFORD
ATTORNEY
Harold J. Danford is a widely recognized DWI & Criminal Defense Attorney in the Texas Hill Country. He brings almost 30 years of experience to his clients in Kerrville, Boerne, Fredericksburg, and throughout the region. He has successfully handled thousands of cases, represented hundreds of clients at trial, and won numerous cases on appeal. As a former prosecutor, he has vast experience fighting all kinds of charges and he is the only former Director of the Texas Department of Public Safety's DWI/ALR Program who now defends those charged with drinking and driving.
JONATHAN R. O'HARA
ASSOCIATE ATTORNEY
Jonathan O'Hara is an associate attorney at the Danford Law Firm. He is a zealous advocate with a true passion for fighting for his clients. He dedicates his practice to criminal defense with an emphasis on DWI and other intoxication offenses. Jonathan previously gained extensive criminal defense experience while working at law firms and one of the country's largest public interest organizations.
THOMAS J. HURT
ASSOCIATE ATTORNEY
Thomas has always been passionate about assisting the accused. Before pursuing a career as an attorney, he worked as a probation officer. This gave him the opportunity to help people prepare for life after a conviction. By transitioning into criminal defense, Thomas now has the opportunity to help his clients seek to avoid convictions altogether. He truly cares about each client he represents and strives to preserve their future as if it were his own.
I recently was awaiting trial for my third DWI and first Harold Danford got it reduced to a misdemeanor. After extenuating circumstances it was dismissed. He was quick to respond if I had any questions and very professional. I highly recommend Danford law firm. Everyone in that office is wonderful.
Many Thanks to Mr. Danford, Jonathan, and Jane for making a really bad situation a distant memory now. There is no better law firm if you get a DWI. I hope the firm uses my case as a promotion for their services because it was nothing short of brilliant. The case was dismissed due to the officer not having any reason to stop me in the first place. Totally gone. I would be a part of the probation system and unable to vote or get a good job. I owe my freedom and the security of my family to these folks.
Best Defense in the Hill country Mr Danford is hands down the best Lawyer. His amazing team.and Johnathan as well. Makes you feel like your right at home from your first step inside the door.
Danford law firm has been very successful in making me a very happy client, as a single father of 2 babies I depended on Danford and his assistant Jonathan and left my cases in their hands, they brought me at ease with my cases got me the best deal possible the guys are the best around, I recommend anyone who has trouble with law enforcement to take their time out and set a meeting with Mr. Danford.
IF YOUR CASE REQUIRES THAT WE GO TO TRIAL,
THAT'S WHAT WE'LL DO.
WE'RE PREPARED TO TAKE YOUR CASE TO COURT IN ORDER TO FIGHT FOR THE RESULTS YOU NEED.
Other attorneys may shy away from a challenge—not us. We believe that it is our duty to do everything possible to seek the results you need to move forward. After all, this is your future and your freedom we're fighting for. If going to trial is the only path that leads toward a favorable outcome, we'll do just that.
Settling for less is not an option when so much is at stake. While lesser legal counsel may be willing to accept a deal to avoid the hassle of court, we welcome the opportunity to fight for you in front of a judge and jury. We have tried hundreds of cases and our attorneys thrive in trial. To learn more about how we can help, reach out to us today in Kerrville, Texas.
A PERSONAL APPROACH TO CRIMINAL DEFENSE
We truly care about the people we represent.
At Danford Law Firm, PLLC, we don't just work for you—we work with you. Personal service, compassionate counsel, a team mentality: these are the foundational values that set us apart. In order to understand exactly what your desired outcome is, we collaborate with you at every step of the process. Whether you've been charged with a DWI, drug offense, assault, or any other crime, we're here to help.
We'll Listen to Your Story
When it comes to matters of the law, there are two sides to every story. Schedule a consultation at our office in Kerrville to start telling us yours. We're ready to listen and offer judgment-free guidance in return.
The prosecution may try to paint you in an unfavorable light. Our job is to show who you truly are. We believe you're more than just your case, so we'll take the time to understand the person behind the charges.
We'll Craft a Custom Solution for You
There is no one-size-fits-all solution to criminal charges. At Danford Law Firm, PLLC, we deliver tailor-made strategies focused on you. If you're ready to fight back with the help of our trusted advocates, reach out to us today in Kerrville, Texas. We proudly serve individuals in Boerne, Fredericksburg, Bandera, Junction, and throughout the Texas Hill Country, as well as in San Angelo.